Sanity School Live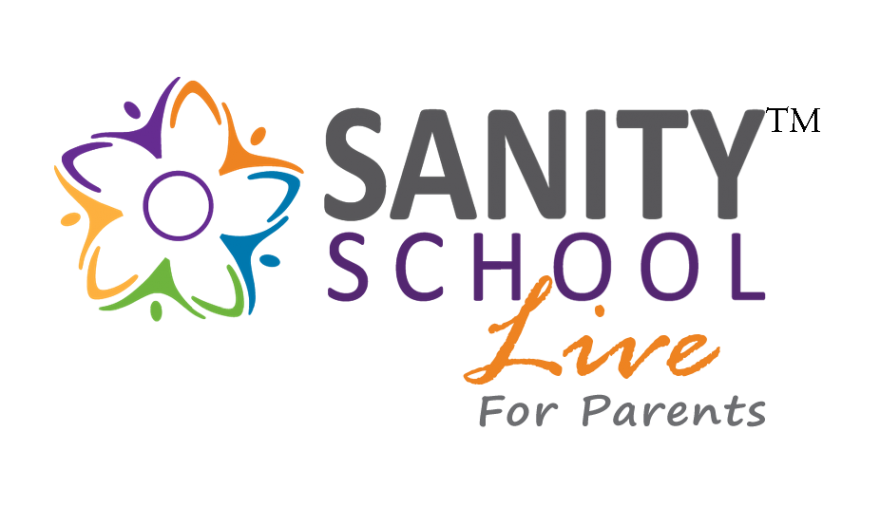 The Art of Managing Your Child's Challenges is Easier Than You Think!
Offered in Six Week and Four Week Formats.
Sanity School™ Live is a six-class course that radically improves the lives of parents dealing with children with complex issues like ADHD, Anxiety, LD and related challenges. Research has shown that with this reality-based training, reinforced by coaching and support, parents coping with complex kids become more confident and calm, and their kids' behaviors begin to improve.
In this special program you will learn:
Six Key Challenge Areas Facing Parents of Complex Kids
The Parenting Action Model for handling ANY challenging situation
How to plan strategically using the 4 Critical Response Areas
How to Activate the Brain, Parent Positively and Set Realistic Expectations
When to use Systems & Structures so they'll actually work!
How to model self care to teach your child self management, and so much more…
At the end of these 6 modules, you will:
Notice that your child is happier and less frustrated – and you are, too!
Understand HOW you can help her grow into a mature, responsible adult
Experience less guilt as a parent, confident that you are doing all you can to help your child
Reconnect with your child and have a great relationship once again
Gain clarity about next steps to effectively guide your child to independence and success
and SO much more!…
Course Details: Six Week Format
Dates: October 3-November 14 (6 Thursday Evenings)
No meeting Oct. 31
Time: 7:00p.m.-9:00p.m.
Location: 145 W Main Street, Suite 210, Tustin, CA 92780
* Early Bird Discount available now! Get $25 off for registering today!
For more information, please contact me at 714-258-7568.
Course Details: Four Week Format
Dates: July 9-July 30 (4 Tuesday Evenings)
Time: 7:00p.m.-9:00p.m.
Location: 145 W Main Street, Suite 210, Tustin, CA 92780